Updates from Australian Open 2022 semifinal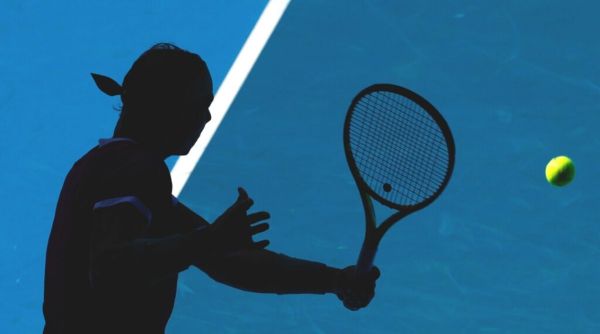 Rafael Nadal of Spain makes a forehand return to Adrian Mannarino of France during their fourth round match at the Australian Open tennis championships in Melbourne, Australia, Sunday, Jan. 23, 2022. (AP Photo/Hamish Blair)
Australian Open men's singles semifinals: A shot at history
Even before he hit his first ball at this year's Australian Open, Rafael Nadal knew he had an open door to set the men's record for most career Grand Slam singles titles.
So far he hasn't let it close.
Nadal plays Matteo Berrettini in one semifinal on Friday at Melbourne Park, knowing he's potentially two match wins from a 21st major title. He's tied for the record of 20 with Roger Federer, who is recovering from right knee surgery, and Novak Djokovic, who was deported from Australia on the eve of the tournament following an 11-day visa saga over his decision not to be vaccinated for COVID-19.
In the other semifinal, Daniil Medvedev plays Stefanos Tsitsipas in a rematch of their 2021 Australian Open semifinal. Medvedev won last year's semifinal, then lost to Djokovic in the final.
After Nadal's tough five-set win over Denis Shapovalov on Tuesday, he looked to take away some of the pressure of that 21st major.